Arya Agency – A Niche Insurance Consulting Company
Main Number: 7039531410
Email: aarya@farmersagent.com
Address
44121 Harry Byrd Hwy, Suite 240 D, Ashburn, VA 20147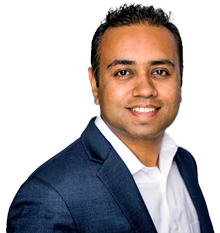 Profile
The Arya Agency – A Niche Insurance Consulting Company is committed to providing clients with the highest quality insurance services combined with the lowest rates available in your area. The outstanding insurance agents here will work with you one on one to ensure that you get a solution that is tailored specifically to meet your needs.
Whether you are shopping for Life Insurance Retirement Planning, Commercial Business, Home or Auto Insurance, our highly experienced team of insurance agents here can help you find the right coverage at the lowest rate no matter what your needs are.
The ultimate goal here is to create lasting relationships with each and every client for many years to come. Unlike many of the larger nationwide insurance companies that are out there, all of your information will be kept secure and private.
The Arya Agency – A Niche Insurance Consulting Company name is trusted throughout the community. To speak directly with an experienced insurance professional, simply call anytime or feel free to utilize any of the interactive tools offered throughout the site. Our Company looks forward to working with you.